Peiying Zhu, Huawei
Keynote 1: Introduction to PHY Layer Techniques for 5G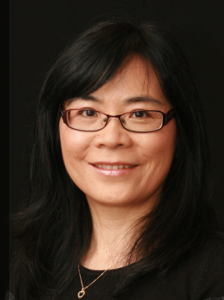 Dr. Peiying Zhu is a Huawei Fellow. She is currently leading 5G wireless system research in Huawei. The focus of her research is advanced wireless access technologies with more than 150 granted patents. She has been regularly giving talks and panel discussions on 5G vision and enabling technologies. She served as the guest editor for IEEE Signal processing magazine special issue on the 5G revolution and co-chaired for various 5G workshops. She is actively involved in IEEE 802 and 3GPP standards development. She is currently a WiFi Alliance Board member.
Prior to joining Huawei in 2009, Peiying was a Nortel Fellow and Director of Advanced Wireless Access Technology in the Nortel Wireless Technology Lab. She led the team and pioneered research and prototyping on MIMO-OFDM and Multi-hop relay. Many of these technologies developed by the team have been adopted into LTE standards and 4G products.
Peiying Zhu received the Master of Science degree and Doctor Degree from Southeast University and Concordia University in 1985 and 1993 respectively.
Erik Dahlman, Ericsson Research
Keynote 2: 5G Millimeter Wave – Technologies and Trials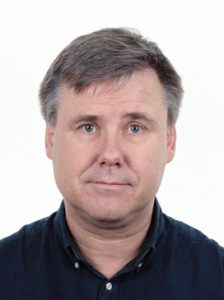 Dr. Erik Dahlman is currently Senior Expert in Radio Access Technologies within Ericsson Research. He was deeply involved in the development and standardization of 3G radio access technologies (WCDMA and HSPA), first in Japan and later within the global 3GPP standardization body. Later on he was involved in the standardization/development of the 3GPP Long Term Evolution (LTE) and its continued evolution. His currently focuses on research and development of future 5G wireless access technologies.
Erik Dahlman is the co-author of the books 3G Evolution – HSPA and LTE for Mobile Broadband, 4G – LTE and LTE-Advanced for mobile broadband and, most recently, 4G – LTE-Advanced Pro and The Road to5G. He is a frequent invited speaker at different international conferences and holds more than 100 patents within the area of mobile communication.
In 2009, Erik Dahlman received the Major Technical Award, an award handed out by the Swedish Government, for his contributions to the technical and commercial success of the 3G HSPA radio-access technology. In 2010, he was part of the Ericsson team receiving the LTE Award for "Best Contribution to LTE Standards", handed out at the LTE World Summit. In 2014 he was nominated for the European Inventor Award, the most prestigious inventor award in Europe, for contributions to the development of 4G LTE.
Katrin Sjöberg, Volvo Trucks
Keynote 3: What role does connectivity play for the automated vehicle?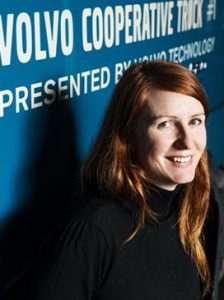 Katrin Sjöberg works a connected vehicle technology specialist at Volvo Group Trucks Technology in Göteborg. She is working with wireless access to the vehicle both short-range (e.g., IEEE 802.11p, WiFi) as well as long-range wireless technologies (i.e., 3G/4G). Her research interests ranges from channel modeling to applications within connected automation (e.g., CACC and platooning). She is actively contributing to V2V standardization in Europe within ETSI TC ITS (where she is holding a vice chairmanship of WG4) and C2C-CC, and in the US within SAE DSCR Tech Cmte.
Liesbet Van der Perre, Professor KU Leuven
Keynote 4: Massive MIMO for many low power links: a challenging road worth traveling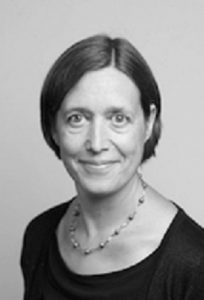 Liesbet Van der Perre received the M.Sc. and PhD degree in Electrical Engineering from the KU Leuven, Belgium, in 1992 and 1997 respectively. She was appointed honorary doctor at Lund University, Sweden, in 2015. She joined imec's wireless group in 1997 and took up responsibilities as senior researcher, system architect, project leader and program director, until 2015. Her main research interest is in energy efficient wireless communication and embedded systems. She was appointed Professor at the Electrical Engineering Department of KU Leuven and guest Professor at the University of Lund in 2016. Liesbet is a (co-)author of over 300 scientific publications. She was the scientific leader for the FP7-MAMMOET project advancing Massive MIMO for efficient transmission.